College Success
The Educational College Success course is a requirement for all first-time developmental students who are not TSI complete. This course is also required of all students (including transfer students) with grade point averages below 2.0.
This course covers strategies for learning and success. This course also examines factors that underlie learning, success, and personal development in higher education. Topics covered include information processing, memory, strategic learning, self-regulation, goal setting, motivation, educational and career planning, and learning styles. Techniques of study such as time management, listening and note taking, text marking, library and research skills, preparing for examinations, and utilizing learning resources are also covered.
This course develops students' academic skills that apply to all disciplines.
Get Started at STC!

1-855-Go-To-STC
---
Contact College Success Department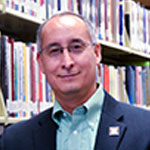 ---
Department Contact
Jessica Veliz
Pecan P2.116
956-872-6706
Undecided? Explore Career Choices