Developmental Mathematics
Developmental Mathematics at South Texas College is dedicated to helping students acquire the necessary mathematical skills to meet TSI standards and to be successful in academic level mathematics courses.
Get Started at STC!

1-855-Go-To-STC
Choosing the Right Course
What's Your Major?
Is your major STEM-related or Education? It probably requires College Algebra or Math for Business.
But for most other majors, College Algebra is not required for your degree. You could meet the math requirement for your major by taking Elementary Statistics or Contemporary Mathematics instead. These courses may be more beneficial to your area of study than College Algebra. Please meet with an advisor to verify. Also, if you are planning to transfer to another institution, make sure the math course you choose satisfies the program of study you plan to complete at the transferring institution.
What's Your TSI Score?
Your TSI test score affects when you may begin taking College-Level math courses. Registration options can be found below along with alternative options for improving your initial placement into our developmental program
350 and over: Register for any College-Level math course
336-349 or ABE 5-6: Register for a College-Level math course combined with a supplemental Math Lab (Co-Requisite Courses). If your area of study does not require a college level math course but requires that you be TSI complete, register for a stand-alone Supplementary Lab course (MATL 0020 – Supplementary Lab)
310-335: Register for the Developmental Math course that best prepares you for the College-Level course you plan to enroll in:

Math 0442 – Foundations for Mathematical Reasoning (Non-Algebra Based). After successful completion, student may enroll in Contemporary Mathematics (Math 1332) or Elementary Statistics (Math 1442)
Math 0100 – Developmental Math I (Algebra Based). After successful completion, student may enroll in any College-Level Co-Requisite course. This course best prepares students for College Algebra (Math 1414).  Students who are not required to take a college level math course may enroll in stand-alone Supplementary Lab course (MATL 0020 – Supplementary Lab) after successful completion of Math 0100.
Options to Improve Your TSI Placement
To register in the camps/courses below, follow the CRN link to fill out an online form. For assistance signing up, please call our faculty secretary at 872-7237, or our student success specialist at 872-3461.
TSI Boot Camps
For all students scoring below 350, TSI Boot Camps are free one week long courses designed to help students improve their TSI score and their initial placement. Students who participate and attend each day of the camp qualify for a free TSI assessment at the end of the week.
TSI Boot Camp Schedule:
Due to COVID 19, TSI Boot Camps have been temporarily suspended until further notice.
Faculty
Name
Office
Phone
Email
Pecan Campus
Ms. Rosana C. Carpio - Instructor
Y 2.302-K
956-872-6491
rccarpio
Ms. Emma L. Elizondo - Instructor
Y 2.302-B
956-872-2086
eelizon5
Mr. Elizandro Flores - Instructor
Y 2.302-Q
956-872-2081
eflores
Mr. Javier Garcia - Instructor
Y 2.302-F
956-872-7235
javierg
Mr. Richard G. Getso - Instructor
Y 2.302-U
956-872-7241
rgetso
Mr. Juan J. Ibarra - Instructor
Y 2.302-R
956-872-2083
ibarra
Mr. Armando A. Lopez - Instructor
Y 2.302-T
956-872-2063
alopez
Mr. Enrique Arredondo - Instructor
Y 2.302-J
956-872-2674
earredo
Mr. Fidel O. Rodriguez - Instructor
Y 2.302-H
956-872-2068
frodriguez45
Mrs. Graciela Rodriguez - Lecturer
PB 23B-A
956-872-6721
grodr217
Mr. Marco A. Ruvalcaba - Instructor
Y 2.302-V
956-872-2064
rmarco
Ms. Matea Vazquez - Instructor
Y 2.302-X
956-872-6415
matea
Mid-Valley Campus
Mr. Saul Andaverdi - Lecturer
K 1.402-AJ
956-447-6628
sand
Mr. Pedro A. Paz - Instructor
K 1.402-Y
956-973-7610
apazjr
Starr County Campus
Mrs. Maria D. Garcia - Instructor
E 2.714
956-488-5849
mmgarcia
Mr. David Lung - Instructor
E 2.724
956-488-5815
dlung
For faculty not listed, please contact the department.
Staff
Name
Office
Phone
Email
Pablo Cortez - Developmental Math Coordinator
Pecan Y 2.302-G
956-872-2082
cortez
Cintia Munoz - Secretary
Pecan Y 2.302-A
956-872-7237
cmunoz15
Jose J. Cortez III - Lab Technician
Pecan J 2.906
956-872-8342
jcorte45
Student Success Specialist
Velma Cervantez - Pecan / Virtual
Pecan K 1.614
956-872-3461
vcervantes
Celina A. Jorge - Starr
Pecan J 3.1004
956-872-1994
cesparza1
Resources
TSI (Texas Success Initiative) Practice
---
Contact Developmental Math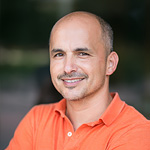 Dev Math Coordinator
Pablo Cortez
Pecan Y 2.302-G
956-872-2082
---
Department Contact
Cintia Munoz
Faculty Secretary
Pecan Y 2.302-A
956-872-7237
Celina Jorge
Student Success Specialist
956-872-1994
Velma Cervantes
Student Success Specialist
956-872-3461
Undecided? Explore Career Choices