Developmental Mathematics
The Developmental Mathematics Department at South Texas College is dedicated to helping students acquire the necessary mathematical skills to meet TSI standards and to be successful in academic level mathematics courses.
Courses
Course Structure - Courses meet in a computer lab setting and consist of lecture/discussion time followed by lab time that allows students to practice the objectives they have learned that day, get immediate feedback on their progress via an online interactive program, and get individualized assistance.
Get Started!

Apply Now

Get Enrollment Info

1-855-Go-To-STC
Courses Faculty Staff Resources
Faculty
Name
Office
Phone
Email
Pecan Campus
Ms. Rosana C. Carpio - Instructor
Y 2.302-K
956-872-6491
rccarpio
Ms. Emma L. Elizondo - Instructor
Y 2.302-B
956-872-2086
eelizon5
Mr. Elizandro Flores - Instructor
Y 2.302-Q
956-872-2081
eflores
Mr. Javier Garcia - Instructor
Y 2.302-F
956-872-7235
javierg
Mr. Richard G. Getso - Instructor
Y 2.302-U
956-872-7241
rgetso
Mr. David J. Gonzalez - Lecturer
Y 2.302-S
956-872-2241
djgonzal
Mr. Masood Haidarasl - Instructor
Y 2.302-W
956-872-7236
masoodh
Mr. Juan J. Ibarra - Instructor
Y 2.302-R
956-872-2083
ibarra
Mr. Armando A. Lopez - Instructor
Y 2.302-T
956-872-2063
alopez
Mr. Fidel O. Rodriguez - Instructor
Y 2.302-H
956-872-2068
frodriguez45
Mrs. Graciela Rodriguez - Lecturer
PB 23B-A
956-872-6721
grodr217
Mr. Marco A. Ruvalcaba - Instructor
Y 2.302-V
956-872-2064
rmarco
Ms. Matea Vazquez - Instructor
Y 2.302-X
956-872-6415
matea
Mid-Valley Campus
Mr. Saul Andaverdi - Lecturer
K 1.402-AJ
956-447-6628
sand
Mr. Francisco Diaz, Jr. - Lecturer
K 1.402-AH
956-973-7671
fdiaz
Mr. Agustin J. Jaramillo - Lecturer
K 1.402-AK
956-973-7660
brook
Mr. Pedro A. Paz - Instructor
K 1.402-Y
956-973-7610
apazjr
Starr County Campus
Mrs. Maria D. Garcia - Instructor
E 2.714
956-488-5849
mmgarcia
Mr. David Lung - Instructor
E 2.724
956-488-5815
dlung
For faculty not listed, please contact the department.
Staff
Name
Office
Phone
Email
Pablo Cortez - Program Chair
Pecan Y 2.302-G
956-872-2082
cortez
Enrique Arredondo - Assistant Program Chair
Pecan Y 2.302-J
956-872-2674
earredo
Mary Jane Sustaita - Secretary
Pecan Y 2.302-A
956-872-7237
mjsustaita
Jose J. Cortez III - Lab Technician
Pecan J 2.906
956-872-8342
jcorte45
Student Success Specialist
Velma Cervantez - Pecan / Virtual
Pecan K 1.614
956-872-3461
vcervantes
Celina A. Jorge - Starr
Pecan J 3.1004
956-872-1994
cesparza1
Herlinda G. Medrano - Mid-Valley
Mid-Valley K 1.402-AL
956-973-7668
lmedrano1
Resources
TSI (Texas Success Initiative) Practice
---
Contact Developmental Math Program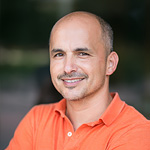 ---
Department Contact
Maria Sustaita
Pecan Y 2.302-A
956-872-7237
Find your perfect career with a quick online assessment, browse local job demand, and view available degrees!